Red hair colors are the ultimate hair colors for fall. It's a reminder of coziness, all things apples from hot apple cider to apple pie, mulled wine, red leaves, and much more! Having red hair is as much an attitude as it is a color. Redheads are passionate, fearless, and adventurous. If you're looking for a red hair color that can transform your look for fall and beyond, this post is for you!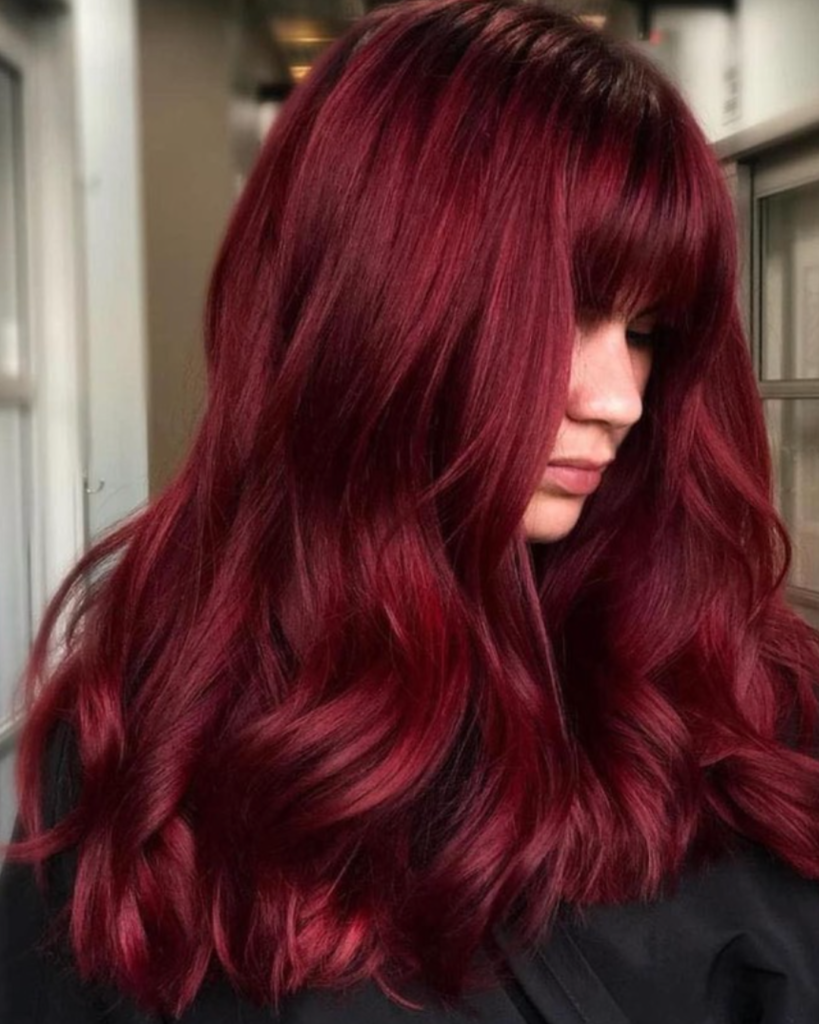 Depending on your skin tone, red hair can look natural. The colors can be changed and range from strawberry to burgundy to copper to auburn. Find the perfect red hair color for your skin tone and eye color by consulting a hairstylist or colorist.
It's time to soften the blonde highlights and experiment with a berry burgundy or deep crimson!
Why Red Hair Colors For Fall/Autumn?
Fall Style
Red hair can complement a ton of colors. Think of all the blues, oranges, and browns that are worn in the fall season. Red hair goes great with any of those colors and it makes a bold statement, so you'll never be uncoordinated with your outfits.
It's Unique
Only 2% of people around the globe are naturally redheaded, making it the rarest hair color. Even though you weren't born with red hair, you'll stand out among a crowd and have enough color that not many people have.
When you get to the end of the post, don't forget to check out some of our cruelty-free red hair dye recommendations for the DIYers!
Check out more hair colors, HERE.
You Might Also Like: 7+ Prettiest Fall Hair Color Ideas for Brunettes
27+ Irresistibly Beautiful Red Hair Colors To Welcome Fall
---
Disclosure: This post contains affiliate links. If you purchase through one of my links, I may receive a commission at no additional cost to you.
---
1. Short Dark Ginger With Blonde Front Highlights
Deep red-orange hues with a face-framing blonde highlight draw subtle attention to your face.
@styledbyjasminelyn
2. Long Hair Copper Highlights
3. Golden Strawberry Long Curls
4. Autumn Sunset Long Bob
5. Red Pink Ombre Long Waves
6. Honey Allspice Long Layers
7. Crimson Red Highlights on A-Line Bob Dark Hair
8. Copper Blonde Long Hair
9. Paprika Spice Medium Hair
10. Copper Glow Long Straight Hair
11. Auburn Ruby Waved Lob
12. Black Cherry Long Thick Hair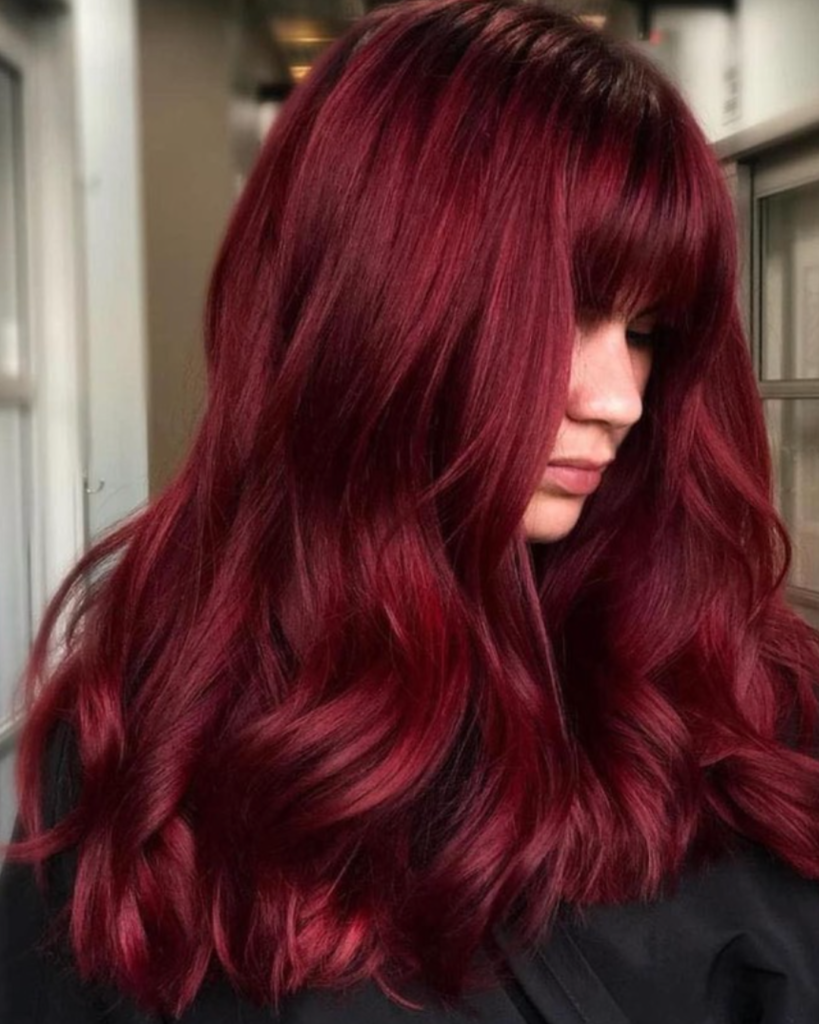 13. Dark Coral Red Long Hair
14. Blonde and Blood Red Highlights
15. Rust Red Subtle Highlights Short Bob
16. Magenta Candy Apple Red
17. Cinnamon Rust Red Highlights Textured Bob
18. Strawberry Wine Long Layered Waves
19. Red Fox Highlights Straight One-Length Bob
20. Dark Sienna Ombre Long Curls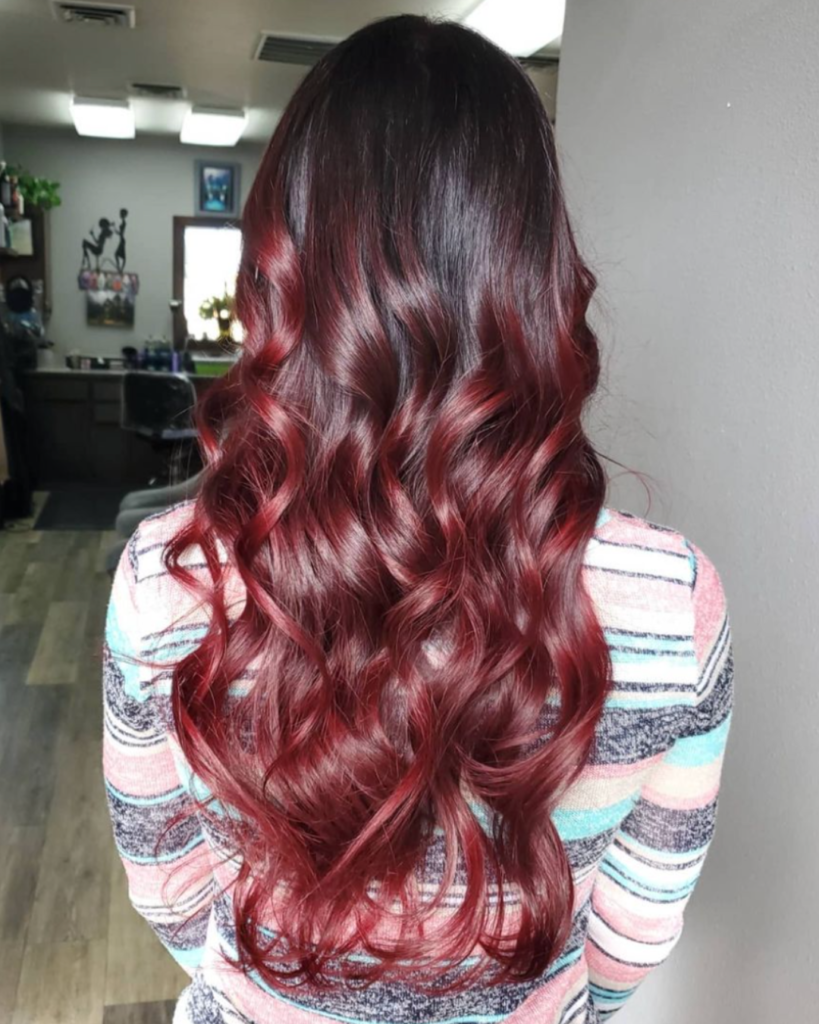 21. Plum Highlights Long Straight Hair
22. Carmine Highlights On Dark Hair
23. Caramel Raspberry Ombre Long Waves
24. Hocus Pocus Highlights
25. Rosewood Highlights Long Side Bangs Hair
26. Boysenberry Ombre Long Hair
Hope you enjoyed looking at all of these stunning red hair ideas! There are a ton of unique hairstyle options, whether you like strawberry blonde or deep burgundy! Red is a beautiful color to wear during fall but versatile enough for any time of year!
Cruelty-Free Vegan Red Hair Dye To Color Your Own Hair
Want to try coloring your own at home? Try out these safe vegan never tested on animals hair dyes.
Don't forget to Pin this or any of the images to Pinterest for later!