It's not Thanksgiving yet, but it's already starting to feel like Christmas. If you're wondering how to decorate your tree and you need some Christmas trees ideas inspiration, then you might want to check out this post. There are plenty of affordable ideas and ways to bring your tree to life in a unique, elegant way.
Here are over 25 of the best and most unique Christmas tree ideas for inspiration and creativity! 
Having the type of design or theme you want before buying your tree makes decorating it a lot easier. Certain designs fit some trees better than others. It all depends if you want to go farmhouse rustic, busy, vibrant, or minimal. Smaller trees probably won't do as well with a lot of ornaments on them, and most large trees need to be filled all the way around.
I personally love a nice frosted (flocked) farmhouse cottage-style tree that's simplistic with some rustic touches, but I've also included some glam and really colorful ones in case that's more your style. And, to get your creativity flowing!
Whether you want to start decorating for Christmas now, or closer to Christmas time, you'll have plenty of ideas to choose from or draw some inspiration from.
WHERE TO SHOP
Affordable and High-Quality Christmas Trees
Changing up your tree decor each year is a fun way to keep things interesting and make it kind of a tradition to have a theme once a year. I think it would also be really fun to put smaller trees in other parts of the house. With that said, you can easily spend a small fortune doing it up for the holiday season. And, there are definitely trees that can cost $1,000 or more.
Here are some of the best places to buy a quality tree with some really affordable inexpensive options!
I think Walmart is the place most people would think of when it comes to buying something inexpensive. It's not always the case as it depends on what's on sale, etc. But, there are definitely Christmas trees at Walmart worth taking a look at.
You wouldn't always know to look at Saks Fifth Avenue's Christmas trees. But, actually, I spotted some pretty affordable ones starting at $79.99 for 4 ft to 5 ft ones (and less for mini ones), and up. They have gorgeous designer-style trees that would look amazing in any home!
I've been shopping at Macy's for years. They have some really cute Christmas decor and Christmas trees that are always in style and fun to collect every year. Whether you want LED Birch Trees, or extra large snowy pine flocked trees, there are tons of options to choose from here.
Of course, who doesn't love Target? They've got everything you need in one place. I have several pieces of their Threshold furniture and love them (and anything Threshold). For affordable prices, they have really sturdy items that hold up pretty well. And, Christmas trees at Target are no exception! While you're shopping there, you can pick up the ornaments, tree toppers, Christmas lights, and other tree decor that you need!
I love shopping at Michael's, and for all their craft goodies. They run frequent sales as well, so you can catch something at a good price. They have small bright red trees to large Balkan spruces. You can definitely find what you're looking for here, even at 50%!
25+ Christmas Trees Ideas That Will Unlock Your Creativity
---
Disclosure: This post contains affiliate links. If you purchase through one of my links, I may receive a commission at no additional cost to you.
---
Need more Christmas inspiration? Try 25+ Easy Christmas Vegan Cookies To Make You Feel Festive.
SHOP BEST-SELLING CHRISTMAS TREES:

Adding some cotton, a candy cane striped ribbon, and a few ornaments is all that's needed to get this look. The cotton is an alternative to flocking the tree but still gives it that snow-covered effect. The ornaments are mainly red and white, but you could use any color scheme you want.
See the tutorial

HERE
Get glammed up with silver and gold as your main colors of interest. This theme is simple but still makes a statement if you like all things sparkly.
See the tutorial

HERE
A few of your favorite pictures can be placed as ornaments on this tree design. It's simplistic but charming. The most time-consuming part would be wrapping the ribbon around, but it's still a very easy tree to throw together. Use a thin and thick ribbon to have some contrast, a few ball, and winter ornaments.
See the tutorial

HERE
A tree design that's loud and super festive. Large bells placed at the top and decorations that really scream Christmas is here!
See this tree

HERE
If you're not into really putting anything on the tree, that works too. A simple flocked tree with lights can spruce up the room. If you want the easy with virtually no work, this is the way to go!
See this tree

HERE
This tree looks gorgeous and natural. The berries give is a woodsy feel with some elegant flowers and ribbon.
See the tutorial

HERE
See the tutorial

HERE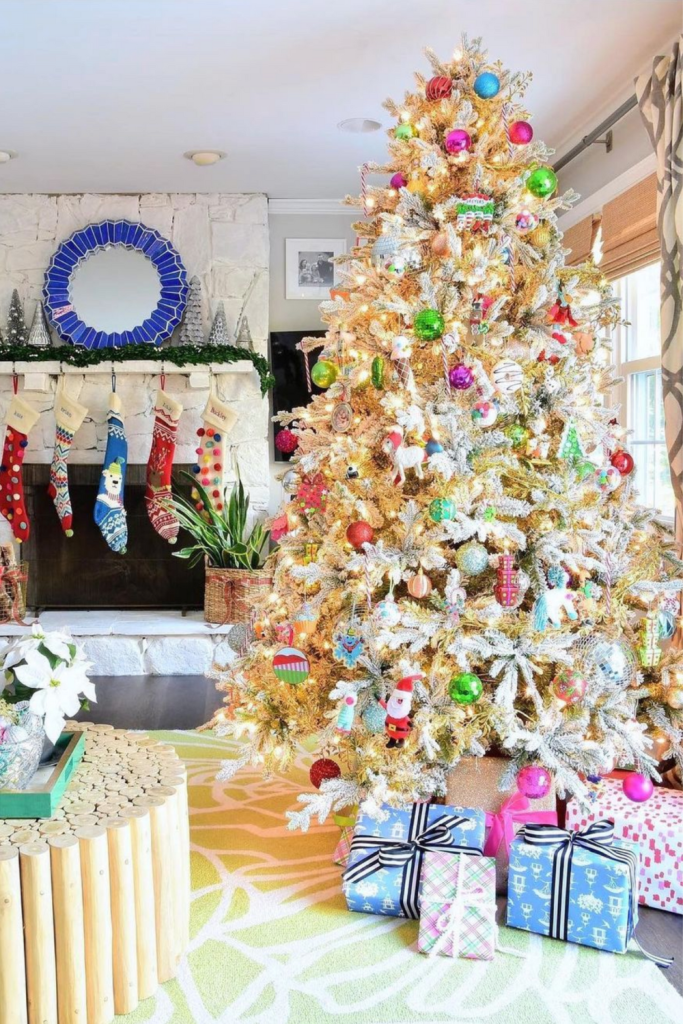 See this tree

HERE
See the tutorial

HERE
See the tutorial

HERE
See this tree

HERE
See this tree

HERE
See this tree

HERE
See this tree

HERE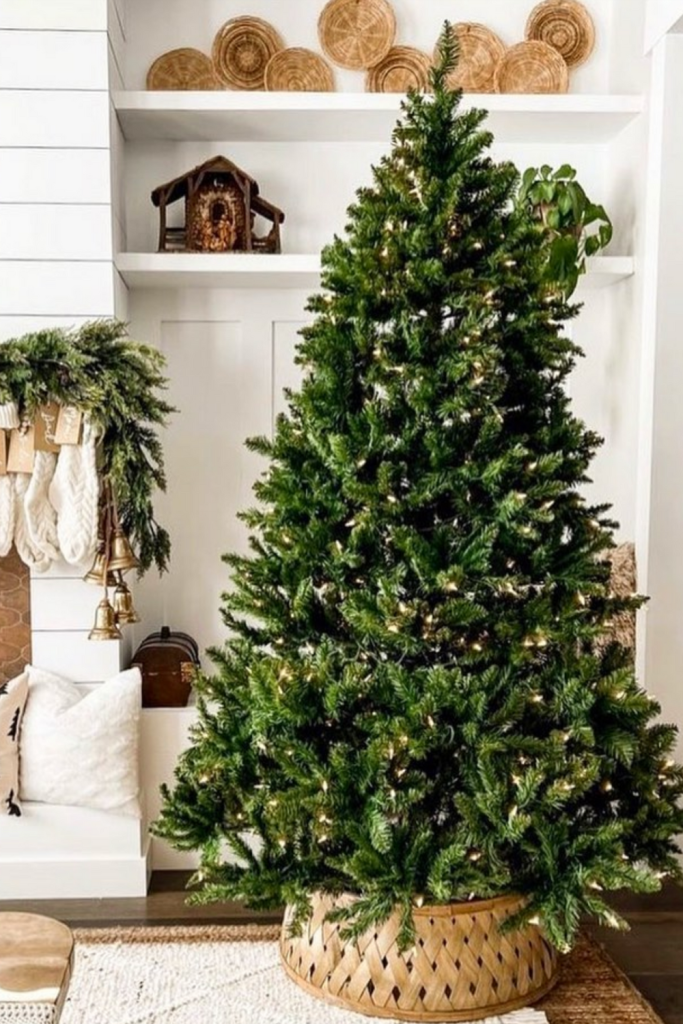 See this tree

HERE
See the tutorial

HERE
See this tree

HERE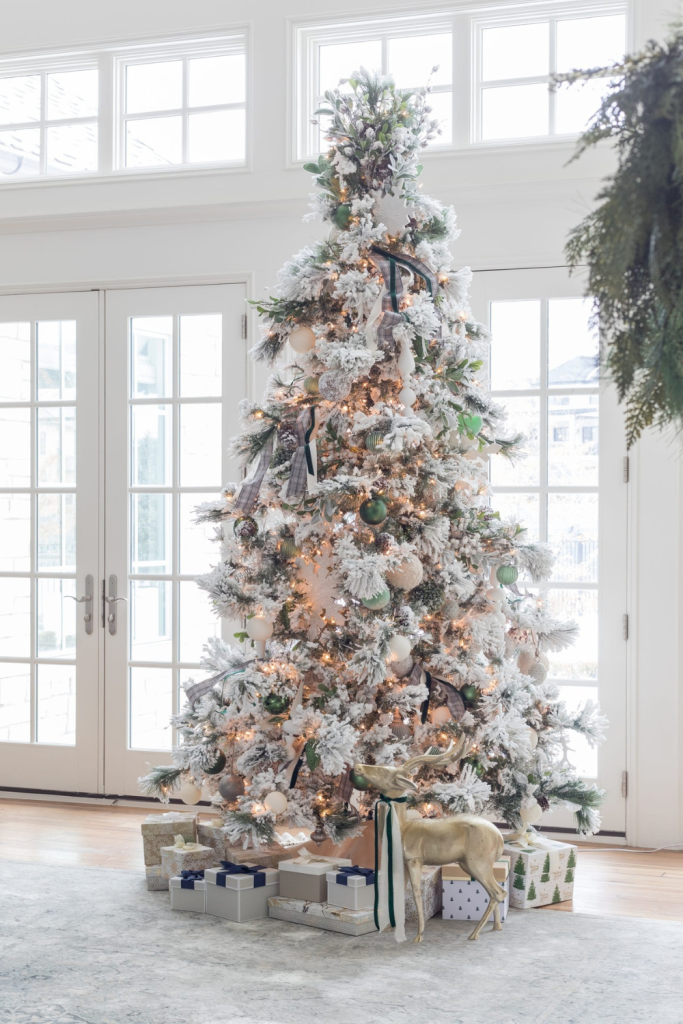 See the tutorial

HERE
See the tutorial

HERE
See this tree

HERE
See the tutorial

HERE
See this tree

HERE
See this tree

HERE
See the tutorial

HERE
See the tutorial

HERE
See the tutorial

HERE
See the tutorial

HERE
See the tutorial

HERE
See this tree

HERE
See the tutorial

HERE
Save to Pinterest to look back at when you're ready to put up your tree!